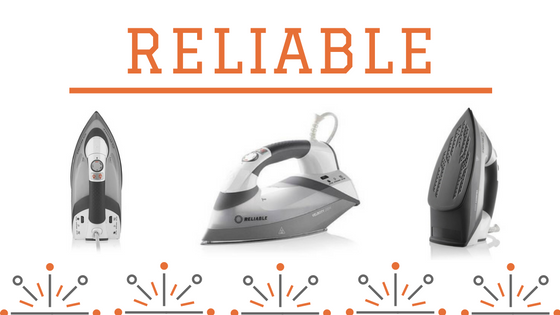 As sewers, we put our irons through a lot, they are on all day and sometimes all night. With 80 attendees ironing all weekend we need an iron that outputs a lot of heat and steam.
Reliable has sent us the Velocity 200IR, with two heating elements the Velocity iron preheats the water even before it reaches the heated sole plate. It guarantees continuous steam even at low temperatures which means delicate fabric like wool can be ironed safely. Irons spitting water are a thing of the past! The Velocity features a sensor touch handle and a super glide, scratch resistant anodized aluminum sole plate.
Reliable's irons live up to their name and are the only one for Sewtopia. See the sweet steamy goodness in the video below!