We're excited to team up with the lovely creative duo of Page+Pixel for Sewtopia events. They will be documenting the exciting parts of our events through photography.
Founded by one designer+one photographer, Page+Pixel is a design+photography packing service for maker. Kristy Zacharias (designer) and Nissa Brehmer (photographer) have years of experience collaborating with the best of the best in the fabric arts industry by creating trendsetting designs and photography for instructional books and patterns. Inspired by the maker's vision and always excited to collocate to create a polished package.
At Sewtopia Austin, we're teaming up with the lovely creative duo behind Page + Pixel. Here is a little note introducing themselves;
---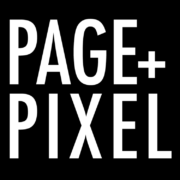 Hello, it's Kristy + Nissa, the design and photo duo behind Page + Pixel!
We're excited to announce that we are collaborating with Sewtopia during the upcoming Austin sewing event in November. Page + Pixel will be there to document the most exciting parts of your retreat: The Shop Hop, Open Reception (par-tay!), The Michael Miller Challenge, and of course those "OMG…I know you from IG!!" reunions.
Consider us your friendly, quilt-loving, camera toting pals. Oh, and get this; we thought it would be fun to make the images that we shoot available to you while you're at the event! This way you can share on social media in real-time! Fun, right? Show your family and friends what you're up to during your time away. Or don't! This is YOUR time after all, we just want to make sure you have the option to make these memories FB-real, if that's what you're into.
Just to be clear, we'll be discreet. We are not interested in disrupting your sewing/bonding/quiet/party time. You didn't arrange for time off of work, secure childcare, and meal-prep for 4 days in order to have 2 geeks follow you around styling your unfinished projects and asking you to move closer to the better light. Unless, that is, you'd LIKE to talk with us about styling and better light, if so, be sure to join us for the Page + Pixel Photo School moments that will take place throughout the weekend!
Nissa will be giving mini-lessons on how to shoot effective in-process and lay flat shots while Kristy will talk about easy styling tips that are perfect for blogs and pattern instructions. Be sure to bring your cameras! No need to own anything fancy, a point-and-shoot will do. We're really looking forward to November, can't wait to meet you all in Austin!