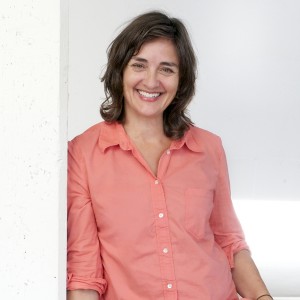 A former graphic designer and graduate of Rhode Island School of Design, Denyse Schmidt has changed the way we think about quilts. Intrigued by the rich historical nature of quilts and inspired by beauty born of necessity, Denyse adds her distinctive aesthetic sensibility – clean, spare lines, rich color and bold graphics – to this rich art form.
Though firmly rooted in the techniques of American quilt-making, Denyse Schmidt is renowned for her fresh, offbeat approach to design and color and has won acclaim from the worlds of art, design and craft. As author of Denyse Schmidt Quilts (Chronicle Books, 2005) and Modern Quilts, Traditional Inspiration (STC Craft, 2012); fabric designer for FreeSpirit and Fabric Traditions; and teacher of a series of popular improvisational patchwork piecing workshops; Denyse continues to inspire with her witty take on tradition. Denyse's studio is located in a historic factory building in Bridgeport, Connecticut.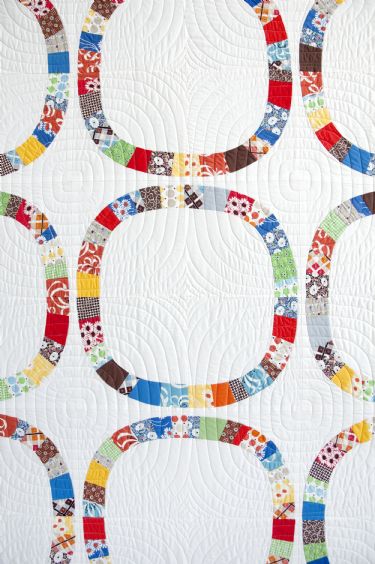 She will be teaching one of her new quilt patterns, called "Free-Wheeling Single Girl." This is a new revised version of Denyse's take on the traditional Double-Wedding Ring. The pattern encourages improv piecing for the rings and to trust your instincts.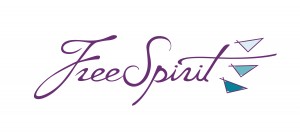 Denyse's class for Sewtopia Atlanta is co-sponsored by FreeSpirit Fabrics. Their fabric speaks to a community of quilters and sewers who look to our brand and family of designers for inspiration. Their brand peaks of creativity and vivacious fun for home décor, quilting, crafting and more. FreeSpirit brings together a global portfolio of leading designers. The fabrics are as diverse and expressive as the artists themselves – perfect for those seeking out inspiration.
Thanks FreeSpirit for co-sponsoring Denyse's class at Atlanta!