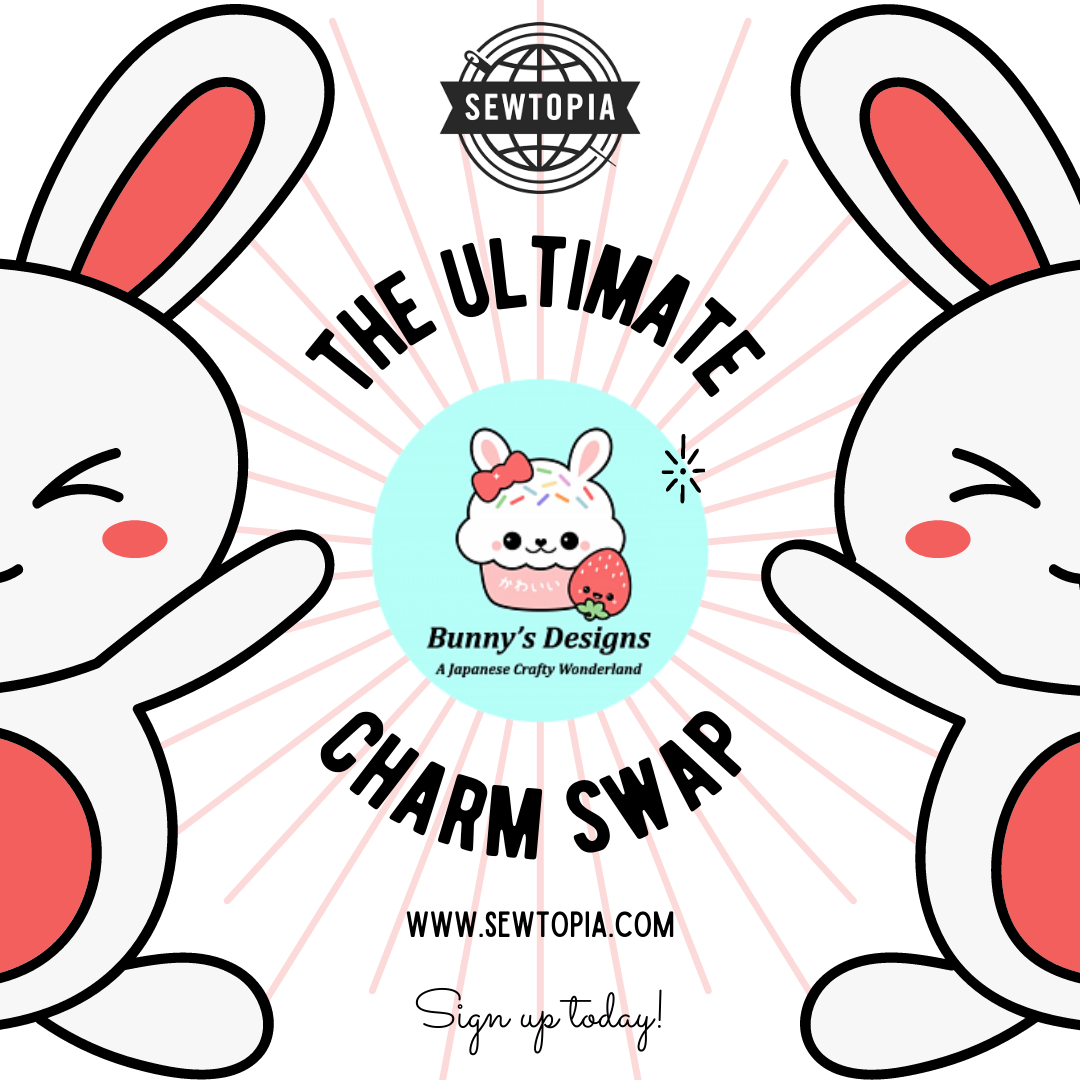 Bunny Designs is a online store based out of Austin, Texas that started in 2007. The shop specializes in Japanese Import Fabric, notions, toys, and gifts. The owner, Angela Milliman is fun loving and cares about each package that leaves her shop. Angela and her staff stride for excellent customer service and fast shipping.
Bunny Designs and offer a chance to participate in a Charm Swap. Each person that's participating in the swap buys a one yard of fabric from Bunny's Designs. Her team will cut up the yard into (56) 5×5 charm and sort them.
Rules:
PLEASE READ over the rules!!!!
Fill out registration form – once the 56 openings are filled, Sewtopia will close the swap.
There will be only 56 openings
You will receive an email confirmation within 24 hours after the form is filled out.
Registration for the swap will close once filled or by 3/29/21
Purchase 1 yards of Japanese fabric from Bunny's Design store.
Bunny's Design will cut and sort the charms for you!
Please do not select clearance or destash fabric for the swap
You can purchase additional fabric or notions using the 20% discount.
The code to use: SewtopiaSpringFling expires 4/4/2021 at midnight.
DEADLINE TO ORDER: 4/4/2021 | Buy fabric & other items after confirmation email is received.
Orders will be shipped out before or on April 20th

Please fill out the form below if you would like to participate. When we reach our capacity of 56 we will remove the form! Have fun and happy shopping!

FULL! If you missed out on the swap and want to be on the waitlist, please fill out the form below.