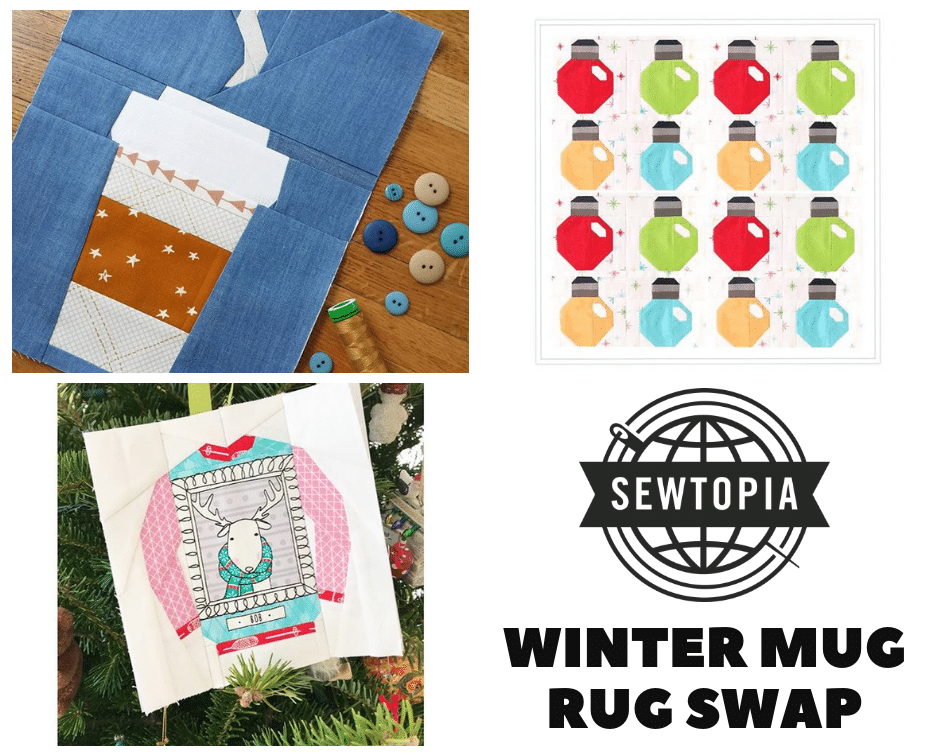 Sewtopia is teaming up with some great pattern designers to do a winter swap! This swap is ran a little differently than others.
When you sign up, you'll indicate with Mug Rug pattern you'd like, Rise & Shine by Amy Friend, Christmas Block by Gracey Larson, and Ugly Christmas Sweater by Kerry Goulder. Each pattern designer will be offering a sale to participants.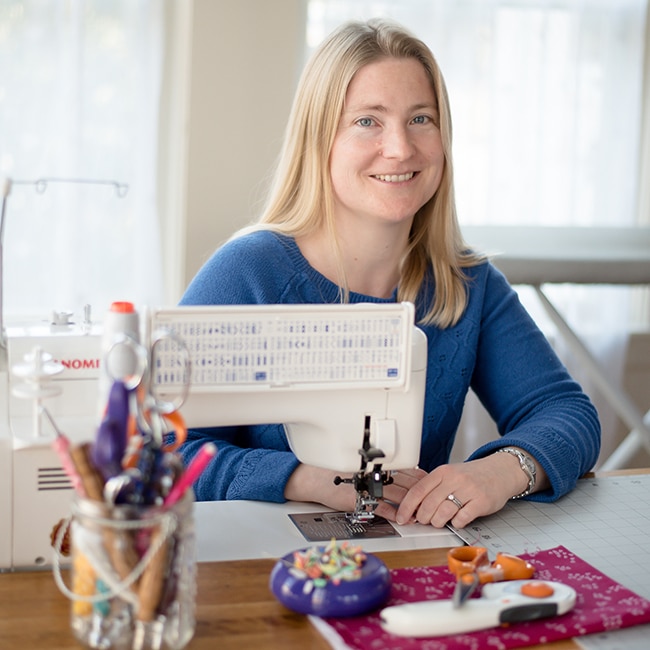 Amy Friend of During the Quiet Time, she studied art history and worked at a museum collection curator. She's a stay at home mom, that's expresses her creative side through sewing and pattern design.

Gracey Larson of Burlap and Blossom Pattern is a quilter, quilt pattern designer, author, artist, pizza-lover, adventurer, outdoor-enthusiast, and go-getter. In 2015, she's designed her first blocks on Crafty.com and hasn't stopped.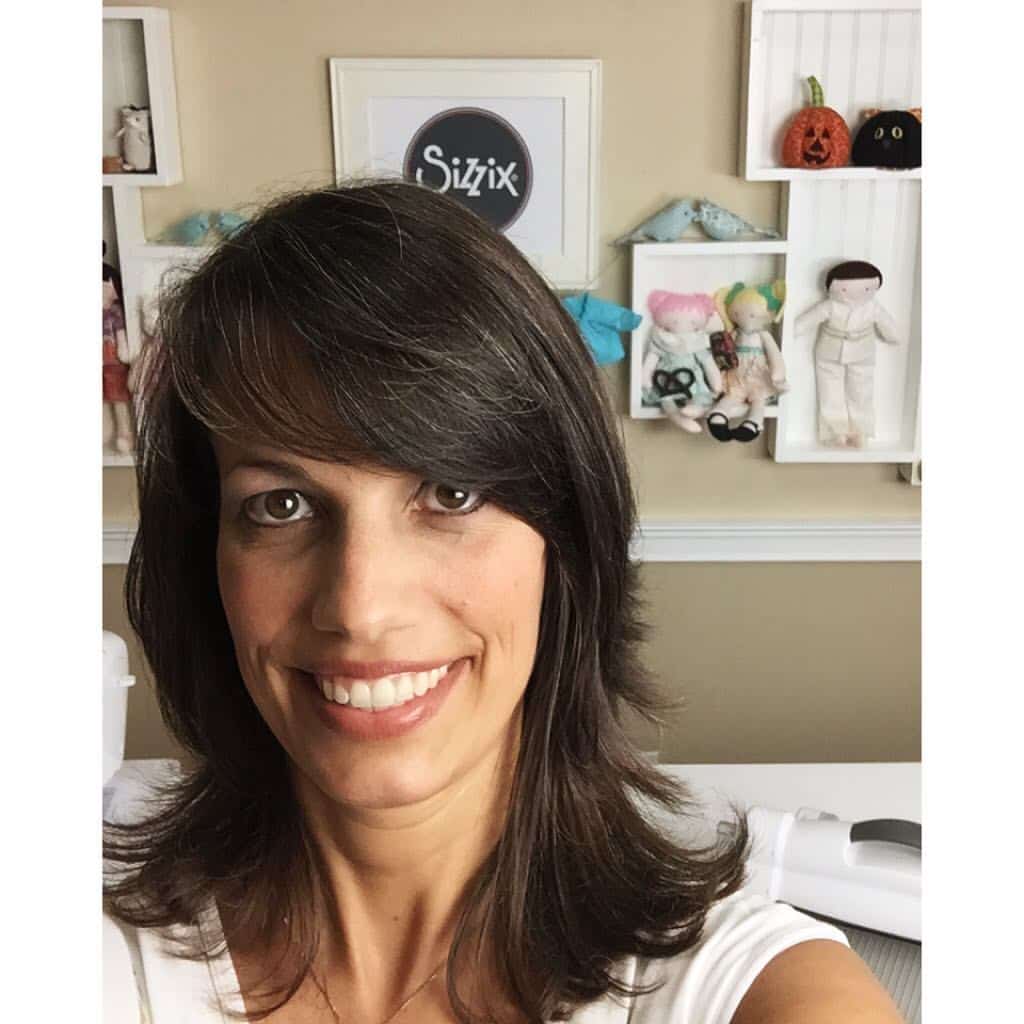 Kerry Goulder of Kid Giddy has been sewing since she can remember. During the past years, she's enjoyed learning the art of foundation paper piecing.
Rules:
PLEASE READ OVER BEFORE SIGNING UP:
Fill out the registration form, Sewtopia will only keep signups one for one week.
December 17th you'll receive an email with your swap partner's information
Make a mosaic of what you'd like and post it on Instagram with the hashtag #SewtopiaWinterSwap18
Purchase the pattern indicated by your partner *you can purchase all three since they're cute patterns*

Rise & Shine by Amy Friend [PURCHASE LINK] - 25% OFF USING CODE: CODE WILL BE EMAILED
Christmas Block by Gracey Larson [PURCHASE LINK] - 20% OFF USING CODE: SEWTOPIA20
Ugly Christmas Sweater by Kerry Goulder [PURCHASE LINK]

Make a mosaic for your swap partner to draw inspiration
This is an international swap.
Due date to mail the swap will be January 14th, by committing to this swap, you are agreeing to mail it before or on the due date.
Be active! Comment on others posts and engage with others. This swap purpose is also to make friends online.
What to include in your swap:
One mug rug - a mug rug is a mini quilt varying in size from 4"x7" to as large as 12"x8".
Some sweet treats like chocolate or candy
Postcard or holiday card from your home town
OPTIONAL: Extras, sewing notions, fabric like fat quarters, or even a mug to hold a tasty beverage
[googleapps domain="docs" dir="forms/d/e/1FAIpQLScocTPXc-MX2fnqq9Ailex2VLMTh5tqGN3oFk1yXcJ22qghUQ/viewform" query="embedded=true" width="640" height="3260" /]