In 1995, after recognizing a need for more quality quilting and crafting fabrics, Baum began to add beautiful cotton sheetings to its collections and saw the popularity of these lines grow rapidly. In response to this growing market, Baum decided to focus its efforts on the needs of the independent quilt shops and introduced a new division, Windham Fabrics. Working extensively with quilt historians, industry experts, an in-house design studio, and well-known designers from all around the world, Windham Fabrics has become a leader in the marketplace. Known for its authentic reproductions of antique fabrics, Windham also offers florals, textures, retro and many other contemporary fabric collections sourced from home textiles, scrapbooking and the fashion industries that are created exclusively for quilt shops only.

We're excited to have handmade lanyards from a variety of their designers for our event this year. The three designers that are highlighted are Sara Franklin, Victoria Johnson, and Alyson Beaton.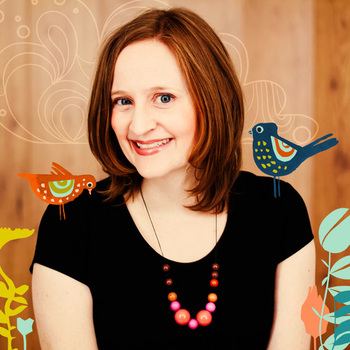 Sara Franklin
Sara Franklin is a painter, illustrator and surface pattern designer. She considers herself a mixed media artist, inspired by travel, urban landscapes, flower motifs and winged creatures. As a watercolorist, a letterer and a texture explorer, she gets lost in her studio for hours making art that she and her clients both love. Living in Los Angeles, she spends most of her time designing for magazines, fabric, greeting cards, wall art and more.
We will highlight her new line Sunnyside. This line was inspired by sand, sun, and sea! This is Sara's first collection and debuted in June 2015.
---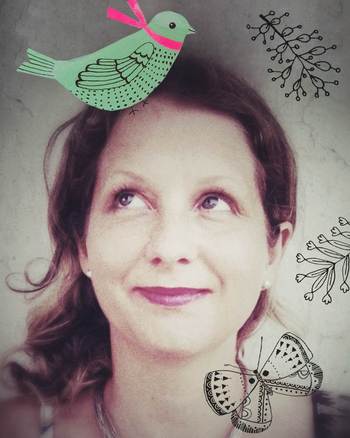 Victoria Johnson
Victoria Johnson
is an English artist living in Rome. After graduating with a degree in textile design, she was offered a job as a print designer in Manhattan. She stayed in New York for twelve years, eventually, co-owning and running a design studio. Those years spent designing for womenswear were hugely influential. Victoria's work features very feminine, wearable colour palettes, a broad variety of techniques, and even when whimsical it has a 'grown-up' quality and appeal.
We will highlight her new line Whisper. This line features butterflies floating among painterly, collaged florals. This is Victoria's first collection and debuted in February 2015.
---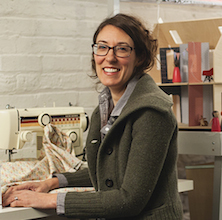 Alison Beaton
Alyson Beaton has always found inspiration in the world around her. It wasn't until architecture school that she found her true love in the field of design. She traveled around Europe watching, sketching and experiencing how magical you can feel when your backdrop is centuries old. She realized at that moment that the most beautiful architecture, in her mind, are the places where real people love to live, call home, each with his and her own story. She draws inspiration from the neighborhoods and cities she visits and lives in.
We will highlight her new line Neighborhood. This line features her lille huset dollhouses that she designed a few years back. This is Alyson's first collection and it debuted in January 2016.
---