If you're attending Sewtopia Chicago – we wanted you to meet the BERNINA team that will be there with you.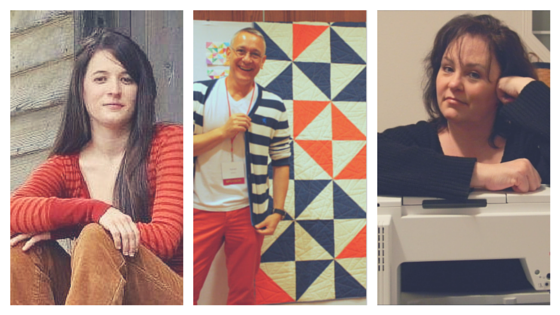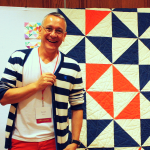 Sylvain Bergeron is an international award winning quilter and self proclaimed "Internet Plumber." He is a self-taught seamster and machine embroidery teacher who came into quilting 9 years ago when he asked himself a simple question, "What if embroidery were the quilt?" The answer came in the form of quilt tops containing anywhere from 1.25 to 3 million stitches where simple lines and color create complex images. He was the 2006 recipient of the Master Award for Thread Artistry at the Fall International Quilt Festival in Houston, TX, he won the Gold Prize at the 9th Quilt Nihon Exhibition in Tokyo, Japan and he won first place in the Houston Quilt Festival 2009 Computer Aided Machine Embroidery category.. He is a webmaster by trade and lives in Oswego, IL.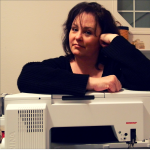 Tari Intardonato learned how to sew in her early teens and has been sewing ever since. She earned a Bachelor of Arts Degree in Vocational Home Economics and taught High School Home Economics in Oklahoma. Tari married and moved to the Dallas/Ft. Worth area. There she worked for several years for BERNINA Sewing Center of Dallas and Plano, selling their products and teaching classes in sewing techniques and operation of BERNINA machines. She later managed a BERNINA Sewing Center in a local Hancock Fabrics. Tari continued to teach classes in the BERNINA line, as well as sewing projects. You can see many of Tari's projects on her new blog: http://tariintardonato.blogspot.com/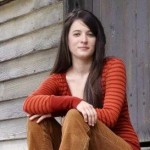 Christine Gist is an experimental mixed media "sewist." It was not until she discovered the BERNINA brand that she was able to bring her imaginative ideas to life. Her drive to try and master new and unusual techniques means never having to say no. She recently utilized her BERNINA sewing machine and tools to etch metal, as seen in the BERNINA 2014 Look Book. Her creative philosophy stems from her work as a jeweler, where her travels with the country's largest Gem Show led her to Florida. Here, she began working and teaching at her first BERNINA dealership. Christine now resides in her home town of Tucson, AZ where she continues to teach and create at the local BERNINA dealership, The Sewing Room. "The best part of my job is helping people turn their ideas into reality. It's an invigorating process that I get to share with new people everyday.