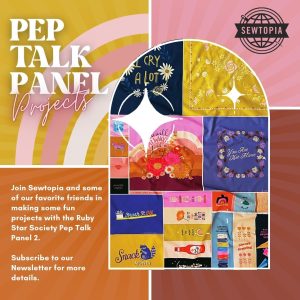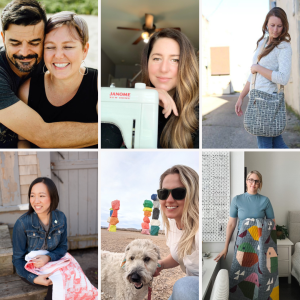 Sewtopia has teamed up with some of our favorite designers and friends to share with you some free projects and patterns using the Pep Talk 2 Panel from the Ruby Star Society. In no particular order, we have Amber from @OneShabbyChickHawaii, Anna from @NoodleHead531, Andrea @3rdStoryWorkshop, Megan @WhoLaLaCrafts, Lindsey @PenAndPaperPatterns and Tori @mtnairhandmade.Sew along with Sewtopia & Friends for the next few weeks! The Pep Talk Panel 2 includes a variety of shapes filled with encouraging words and real talk. Full instructions are included to make them into personal prize ribbons, zippers pouches, pillows, totes, and patches. They can also be incorporated in other projects.
For the next six weeks we will share a fun new pattern or project by one of our featured designers. Each designer will also hand select a custom give away bundle along with some other fun surprises! Want to sew along with us? Newsletter subscribers will automatically receive the pattern via our weekly newsletter. Sign up here!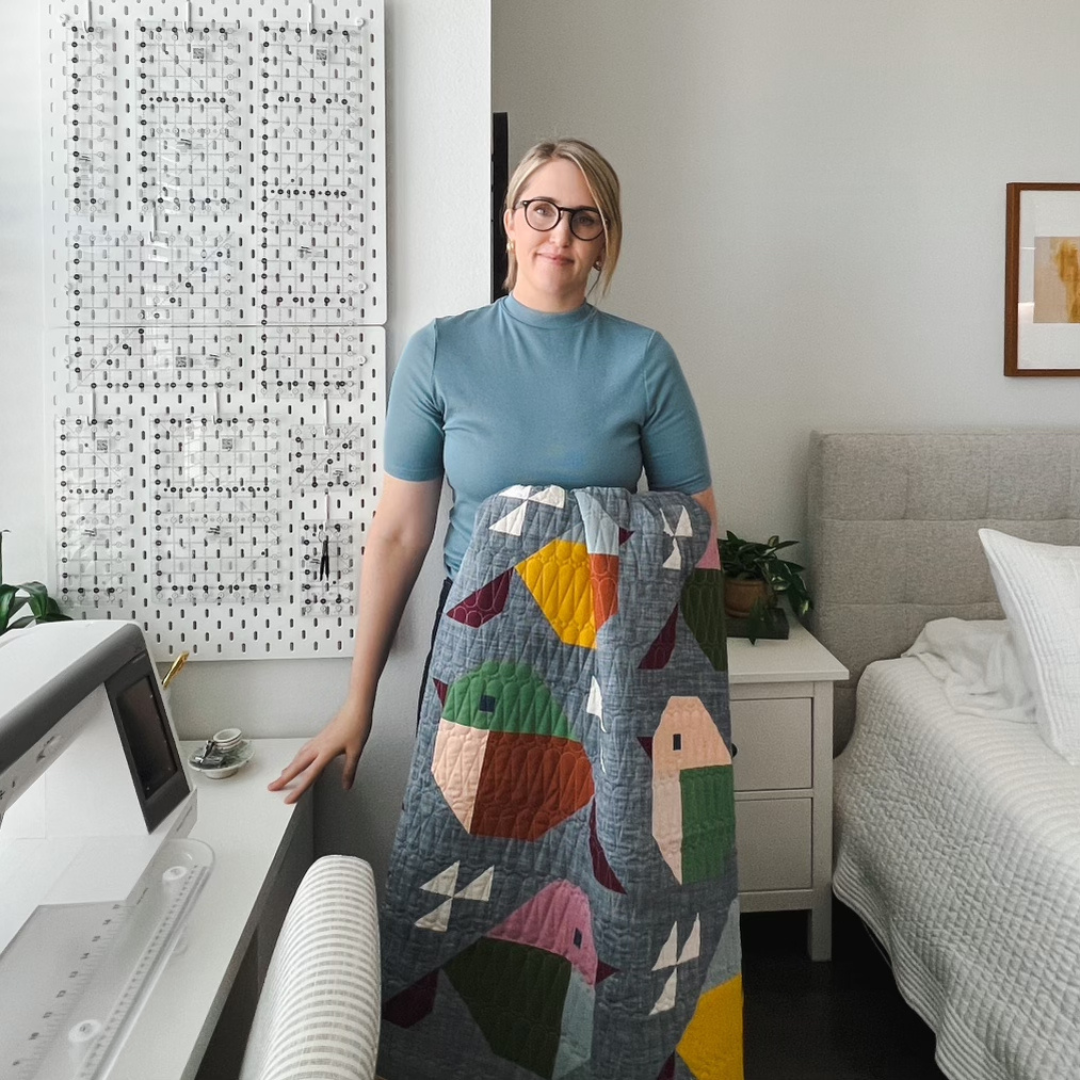 This week we are featuring Lindsey of Pen + Paper Patterns. She had an interest in art and creating since she was very little. Lindsey pursued many creative interests over the years - everything from children's book illustration to selling handmade invitations on Etsy, but nothing has quite stuck like sewing has. She wasn't introduced to quilt making until 2003 while pregnant with her daughter. It was then that Pen + Paper Patterns was born. Even though the first few years of pattern making was slow-going, Lindsey's passion never wavered and that desire to put unique and whimsical quilt patterns out in the world is just as strong today. Pen + Paper Pattern's mission is to give people the confidence, knowledge, and freedom to create what inspires them - one pattern at a time.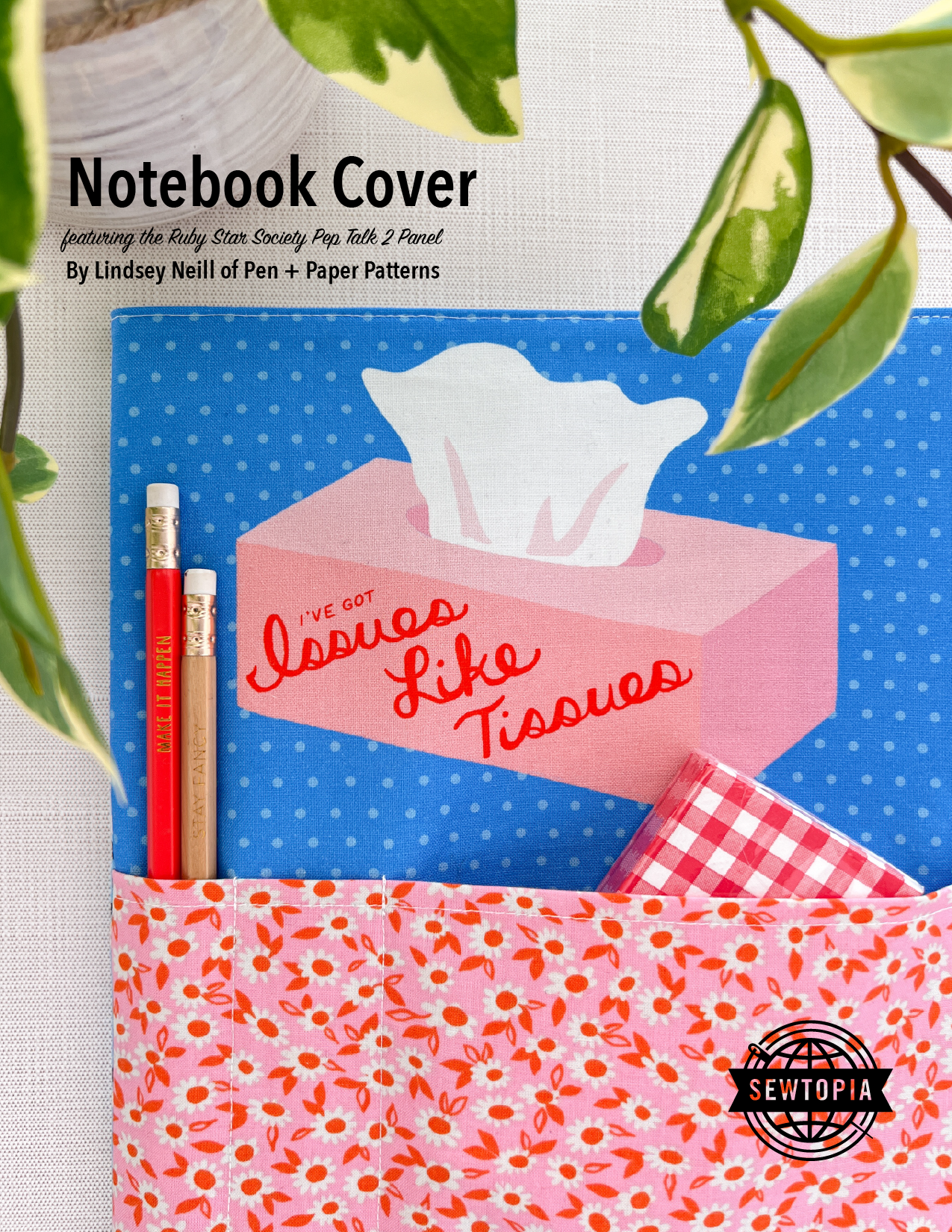 As a newsletter subscriber, you automatically get the pattern for free. Now it's your time to choose if you want to sew along. If you do sewalong and post your Notebook Cover by Monday, September 12th 10PM PST on Instagram, you'll be eligible for the weekly prize pack, your choice of a pattern from Lindsey's shop & a special curated bundle by from Sewtopia. *REMEMBER* to tag us and use the #SewtopiaIMadeThis