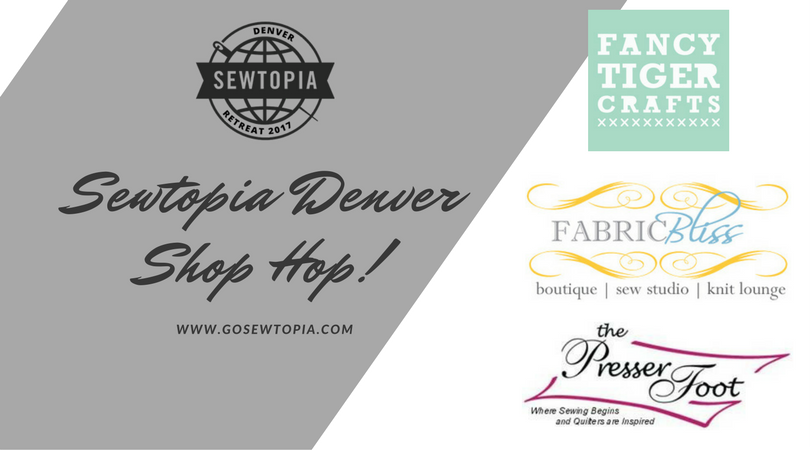 The best part of getting together for the weekend is letting us take you to the best fabric and quilt stores in the area. A shop hop is like a pub crawl only you're shopping instead of drinking. Denver is no different! We have three wonderful stores we will be visiting on Thursday, April 20th starting at 10am. A light lunch will be provided. So pack light and bring an extra bag, because you're surely going to find lots of treasures to bring home!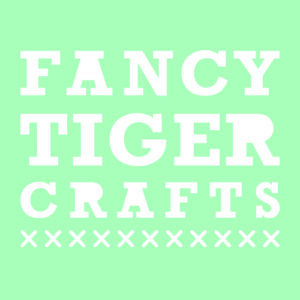 Fancy Tiger Crafts is a revolutionary shop in Denver, Colorado that specializes in craft supplies and classes for the modern crafter. Owners Jaime Jennings and Amber Corcoran's vision is to inspire people to reach their crafting potential through modern and sustainable supplies and quality instruction. We believe that making things by hand makes people feel better and that if more people made things, the world would be a better place.
Fancy Tiger was opened on June 16th, 2006 at 1 S. Broadway in Denver. This tiny DIY boutique paved the way for the recent revitalization of the Broadway shopping district. On January 1st, 2012, Fancy Tiger Crafts moved just up the street to a larger, newly renovated location at 59 Broadway. The current shop features two large sewing studios and an expansive community space for events and handcrafting. In 2014, Jaime and Amber opened the online store to share the love and inspiration of their little brick and mortar to the world beyond Denver.
Jaime and Amber host our Open Craft Night every Tuesday night and we'd love to meet you! Bring your project and knit, spin, crochet, or embroidery with us from 6 – 9pm. If you're ever in the neighborhood, please visit us and say hi!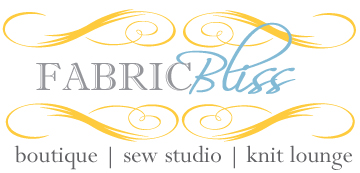 After 14 years in Corporate IT, I've learned that the STRESS we feel from our everyday, mundane jobs needs a creative outlet OR ELSE!!
There is a feeling of satisfaction and accomplishment when you make something with your own two hands. It is calming, cathartic, therapeutic, and incredibly fun! Very few things in life help you to live in the moment like handwork does. Being corporate professionals for over half our lives, my husband Simon and I realized that this fills a need that most people are missing in their lives. So, our mission began!
As a long time knitter, crocheter, and sewist, I created our curriculum with some of my most favorite projects. Couple that with a life-long obsession with Ikea, my addiction to blog-stalking fabric designers, and my love of hoarding yarn, we opened our doors on March 15th, 2011, and are happy to bring you the modern, fresh, inspiring space we called Fabric Bliss.
Our customers are wonderful; insightful; helpful; encouraging; generous; inspiring. Seeing those who share the same affection for craft that I have is my motivation to continue to build a place where people can gather and infect each other with creativity. Adding in a FABULOUS staff of 14 has only expounded on the creativity we are HAPPY to bring to you. Teaching you "the way" and encouraging your creativity gives ALL of us great BLISS!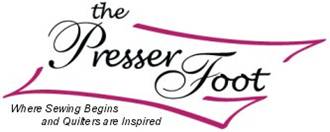 The Presser Foot is a full-service BERNINA dealer. We sell and service the entire line of BERNINA sewing, embroidery and overlock machines, including the BERNINA E 16 embroidery machine and BERNINA Q20 and Q24 longarm quilting machines. We know your sewing, quilting and embroidery time is special to you, which is why we believe in selling only the highest quality products at competitive prices in our stores. Our staff are experts at helping you decide which machine is the right one for you, and then we'll also teach you about every aspect of your machine!
The Presser Foot carries Koala and Horn sewing cabinets, books and patterns for a variety of projects, as well as fabrics by Moda, Wilmington, Quilting Treasures and more. We have the largest selection of sewing, quilting, embroidery, and embellishment threads in the area.
BERNINA trained technicians are available on-site in both of our stores and work on most brands of home sewing and embroidery machines. Our other classes are open to owners of all brands of sewing and embroidery machines. If you are already a BERNINA owner new to our area and store, ask about our adoption program for owner's classes and warranty work on your machine.
We are dedicated to helping you be successful in all of your quilting, garment, and fiber arts endeavors. Our staff is comprised of skilled service technicians, garment sewers, quilters, and instructors with years of experience, training, and patience.

When you purchase a BERNINA from The Presser Foot, you are purchasing much more than a sewing machine—you are getting the best sewing system available. We'll provide you with outstanding service, training, and the support that you deserve for as long as you own your BERNINA. This is our promise to you!
The Presser Foot is also our BERNINA dealer for Sewtopia Denver, they will be providing a Q20 machine and sergers for our attendees to use all weekend! Thank you Presser Foot!