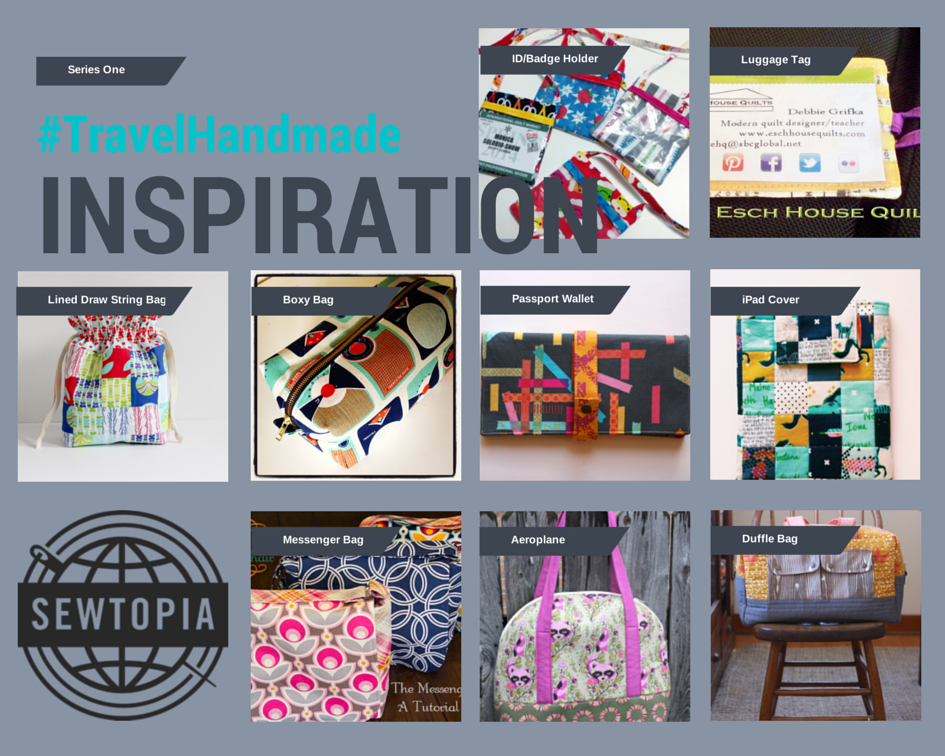 Sewtopia is meant for our attendees to have a weekend away to indulge in sewing. We're crafty, so why not travel crafty! Today, we're highlighting a couple of our favorite tutorials or patterns that you can make before you travel. Show us your #travelhandmade in the link-up below.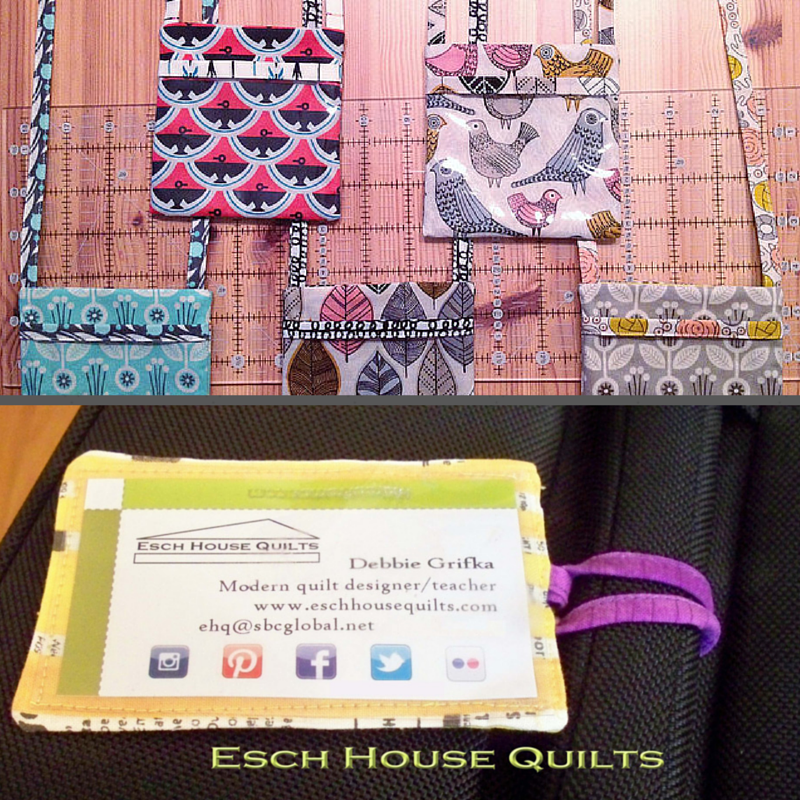 The first pattern is ID / Badge Holder by Monica Solorio – Snow of Happy Zombie. What we love about this pattern is it holds everything you'll need from business cards, hotel key, other business cards, and even "gummi bears!"
Are you checking luggage? Well don't forget to use Debbie Grifka of Esch House Quilts tutorial on Luggage Tags. She used the bright yellow print in Collage.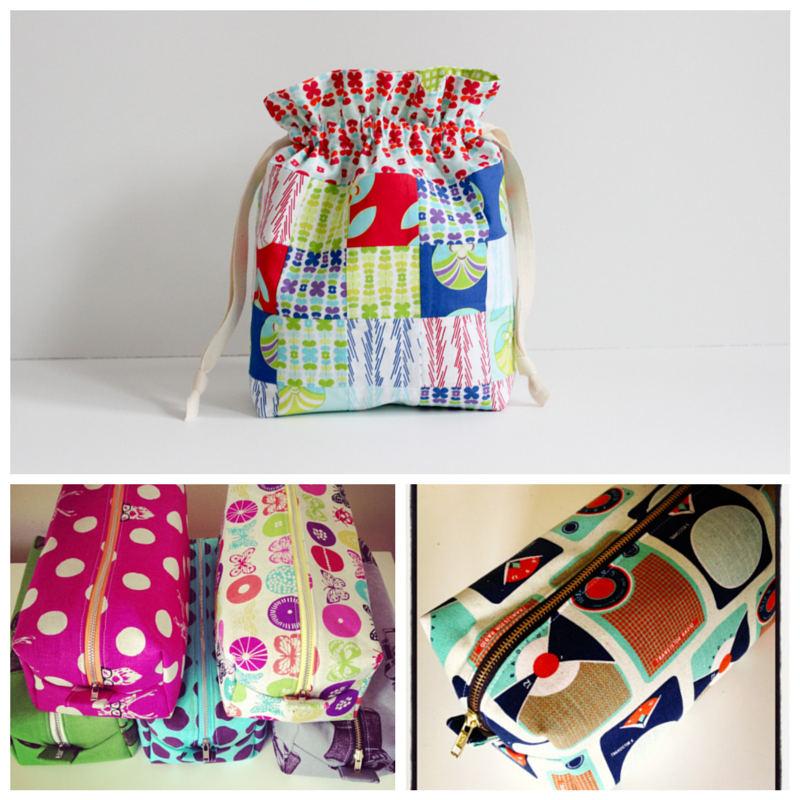 Bring your camera? Don't worry Jeni Baker of In Color Order has a great tutorial for a Lined Drawstring Bag that doesn't take much fabric at all!
The Boxy Bag tutorial from Kelly Bowser of Kelbysews is great for your makeup or sewing notions that you're packing. Her tutorial offers really great step-by-step pictures.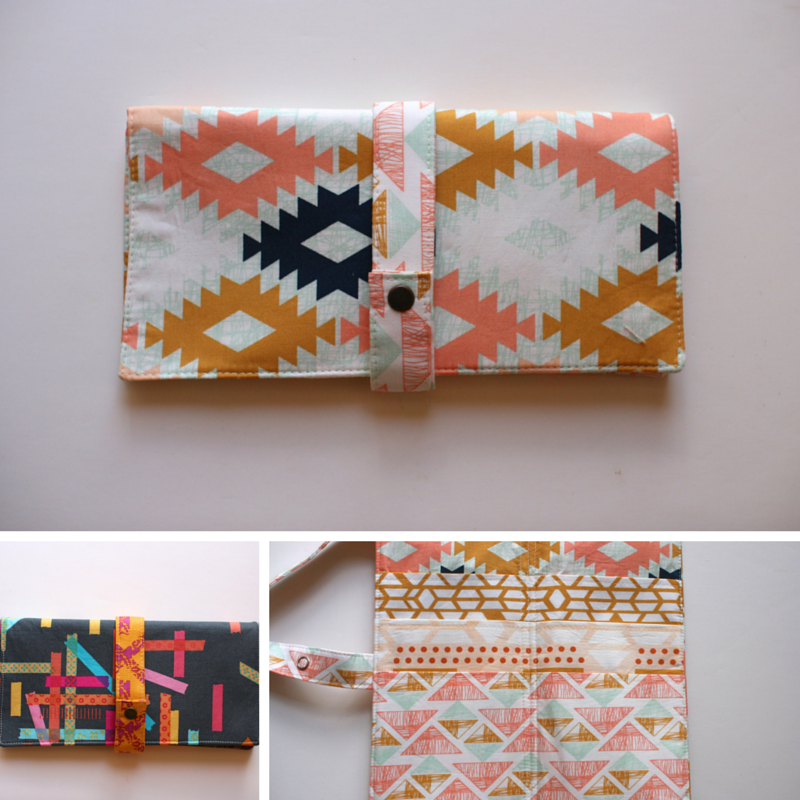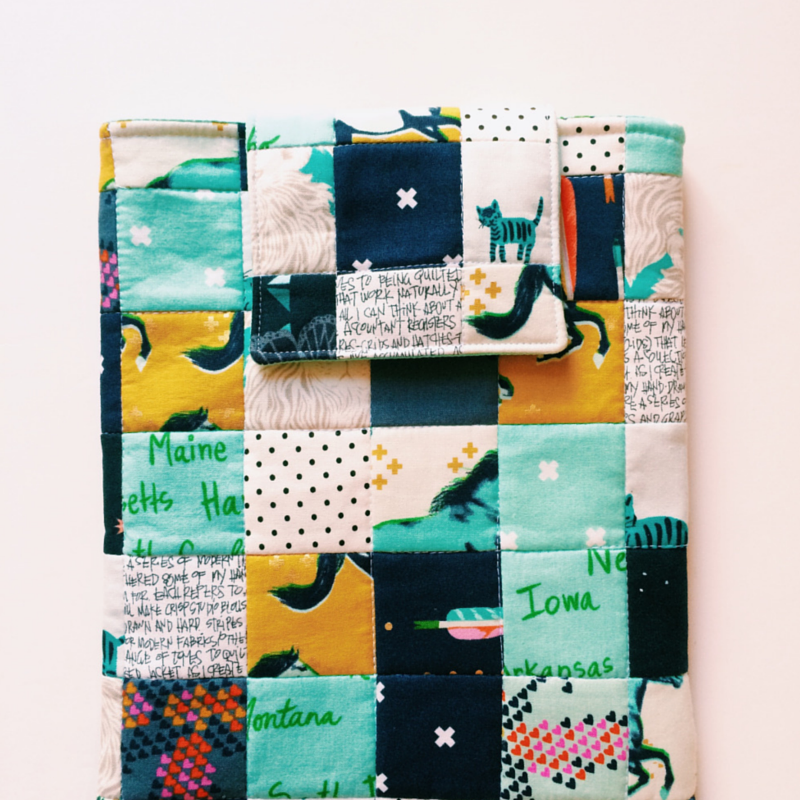 For our international travelers, we suggest a great home for your passport by using Amber Carrillo Quesada of One Shabby Chick's Passport Wallet pattern. The pattern comes in a 4 or 6 passport wallet. We also love Amber's iPad tutorial. Her tutorial is very detailed and shows you how to make it with a Velcro closure or an elastic & button closure.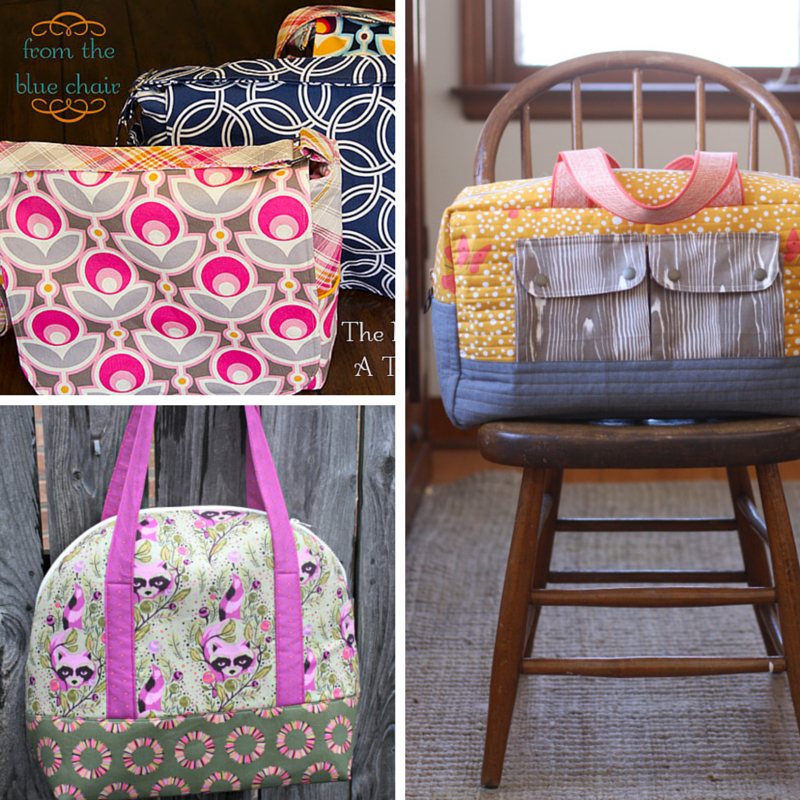 Kati Spencer of the Blue Chair shows you how to make a great Messenger Bag that can fit your pens, phone, laptop, and even your water bottle.
Sara Lawson of Sew Sweetness has a wonderful pattern call the Aeroplane Bag. She made this pattern to not only hold clothes but it can even hold a small sewing machine.
Recently, Anna Graham of Noodlehead released her Cargo Druffle pattern for Robert Kaufman. It's a great bag for overnight or just a carry on.
We hope to see many of you using the #hashtag #travelhandmade and even linking up below showing us how you travel in style.