Description
Join us for our 5th season of the Color Collective, a colorful journey that will expand your color palette and quilting skills. Every month you will receive a custom curated bundle of 12 fabrics and quilt block designed by Tara. Included in your subscription, you will receive tips and tricks to make the block via video, a monthly zoom session with Tara and Sewtopia, access to a private Facebook group where you can get advice and feedback from Tara, Sewtopia, and other members, virtual Sew Saturday, and more. The Color Collective is a 7 month subscription that automatically delivers to your door and email. Join the fun and sign up today!
What's in each month's subscription? 
10 curated solids & 2 textured wovens each month
A downloadable quilt block pattern that coordinates with color palette.
Monthly zoom chat Tara and Sewtto answer all your questions and assist with design challenges.
Access to a private Facebook community group where Tara will share tips and tricks each month about the technique and color palette, and where you can receive advice and feedback on your projects.
Access to tutorial videos done by Tara & special Guest.
A discount on solid fabrics for the duration of your membership
Monthly Technique Based Block
Each month you will receive via email to download a technique based block written by Tara. The block measurement can vary each month. Each block:
List of materials needs to complete block
Yardage to complete a quilt
Tips & Tricks
How to's
Color sheet
Additional Colors to help expand the color palette
Examples of some of the skills and techniques we'll be taught each month are:
Color Theory
Curved Piecing
Foundation Paper Piecing
English Paper Piecing
Freezer Paper Piecing
Improv
Hand Sewing
And more!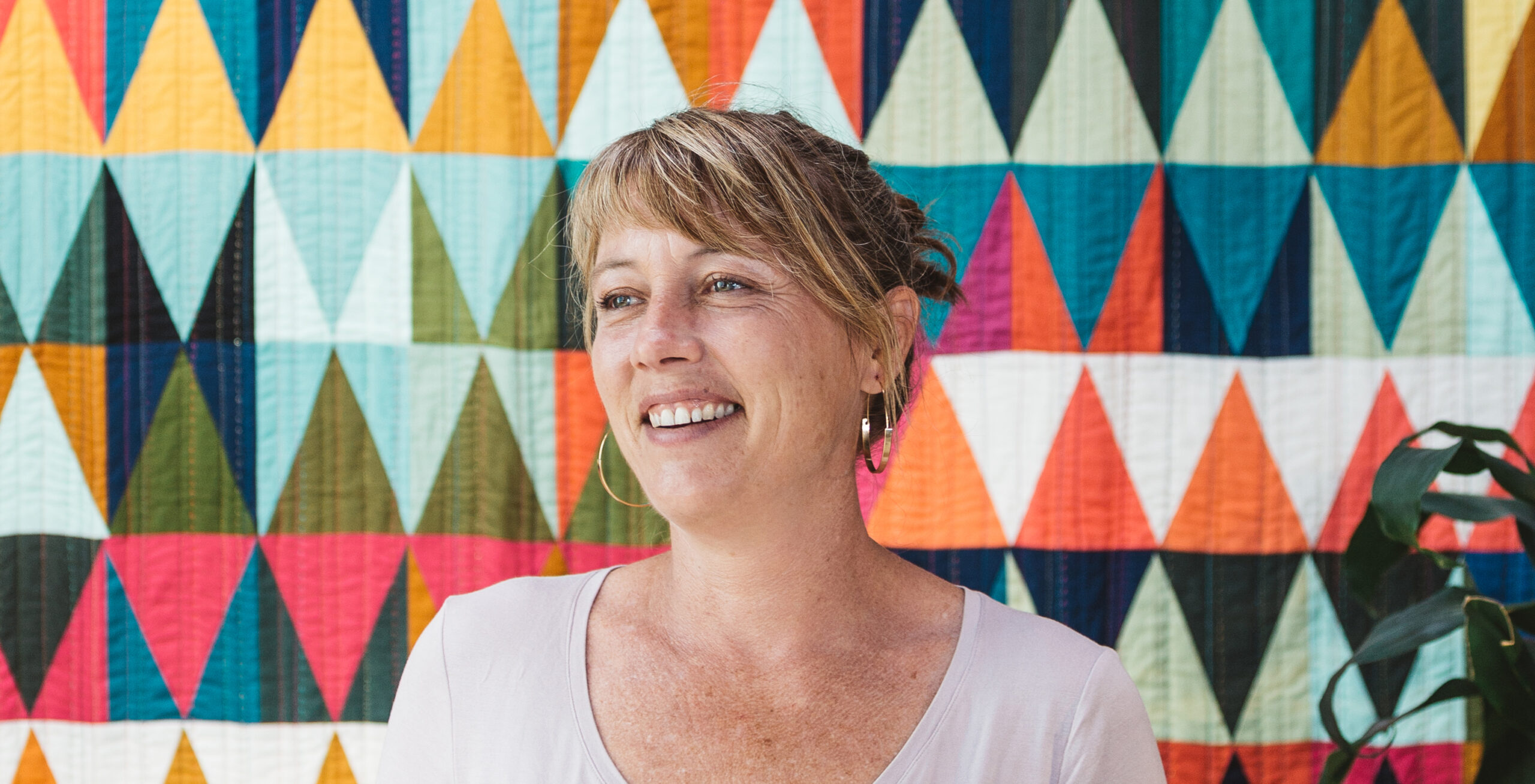 Tara is a professional freelance textile designer and quilter living and working in Oakland, CA. She started to quilt around 2001 or so, using as her guide a reprint of the 1931 edition of 101 Patchwork Patterns by Ruby Short McKim. She had no idea such things as rotary cutters, rulers or plastic templates existed, and spent many happy weeks tracing around cardboard templates and cutting out pieces with a pair of scissors.
Color interaction is the key inspiration that drives Tara. It's that intuitive moment when you put two colors together, and then two more, and two more after that has become the focus of her work. The explorations are endless and Tara strives to find the line that exists somewhere between harmony and discord, while still making everything work together as a whole.
SPECIAL GUEST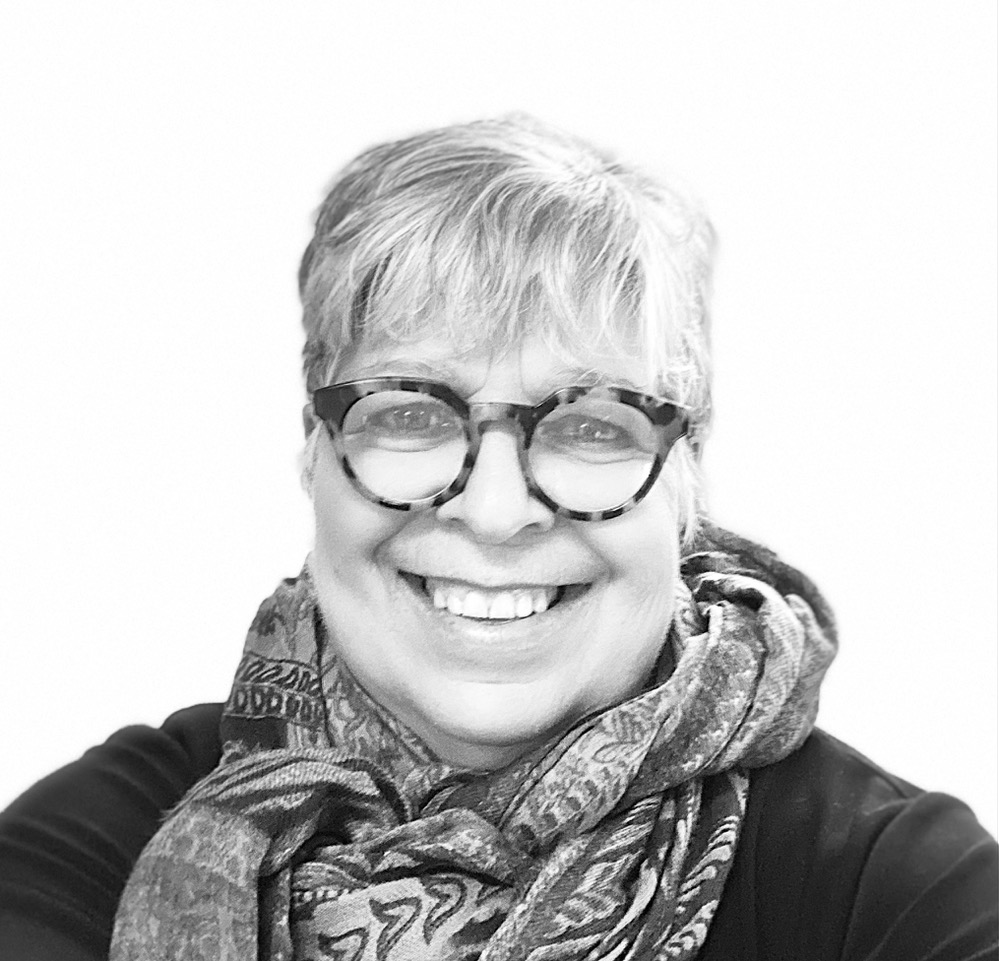 Sewtopia and Tara would like to welcome Jacquie Gering as a Special Guest to the Color Collective. Instead of a normal six month subscription, we are extending it one month, where Jacquie will take over and curate a solid bundle and incorporate it in her own block pattern.
Jacquie is a self-taught modern quilt artist, maker, and teacher. She is known for her innovative designs, striking message quilts and unique style as well as for being a pioneer of creativity, innovation, and expertise in walking foot quilting. Jacquie co-authored Quilting Modern: Techniques and Projects for Improvisational Quilts and her book, Walk: Master Machine Quilting With Your Walking Foot is a comprehensive guide to all things walking foot quilting. She is a leader in and advocate for the modern quilting movement. The International Association of Creative Arts Professionals named her Quilt Teacher of the Year for 2014. Walk 2.0: More Machine Quilting with Your Walking Foot is her newest book. She lives in Kansas City with her husband Steve and her dog Olive, and shares her quilting knowledge on her popular blog, Tallgrass Prairie Studio.
Fabrics
This year we have our returning favorite solids, Kona Cottons as well as new additions, Essex Linens and Manchester Cottons, all from Robert Kaufman Fabrics. First introduced in 1984, Kona Cotton has grown through several expansions over the years and has the largest range of quilting solids available - now with an astounding 365 colors to its name! Kona is not only celebrated for its vast array of colors, but also for its 'beefy' hand, achieved by adding yarn to the traditional quilting cotton construction. The beefier construction of Kona adds desired structure to patchwork projects while still being a delight to sew through! Additionally, Kona(R) is processed and tested for harmful substances and is certified to meet Oeko-Tex(R) Standard 100.
Essex Linen is made of 55% linen and 45% cotton and woven in a variety of colors and textures. With a slightly heavier hand, Essex makes a wonderful addition to any quilt adding dimension and texture.
Manchester is made of 92% cotton, 5% Lurex, and 3% Polyester. Delightful texture and a soft feel, Manchester is wonderful for the comfiest of quilts and sturdy garments.
Questions?
How does the subscription work?

The sign up period is from 9/9/22 to 10/24/22. On the 10th your subscription fee will be taken out and the bundle will ship within the week and arrive prior to the pattern delivery on the 1st of the month. You'll will be ready to sew in the beginning of the month

When will I see Jacquie's block??

Jacquie will be the month of May 2023 and she'll be curate her own bundle along with a block pattern.

How will I know it's shipped?

You'll get an automatic shipping notification with tracking from Sewtopia

I can't access my blocks
What skill level is this geared towards?

This is geared toward all quilters! If you need help then both Sewtopia and Tara will be on Instagram and Facebook to help you through each month.

What is the cost of shipping? 

For our US customers, shipping will be a flat $9.25 and for international customers it will be $25.00

How can I cancel my subscription?

You may cancel at any time. Simply log into you account and cancel there or you can email us at [email protected] to cancel

Can I put my subscription on hold?

Yes, you can put your subscription on hold by logging into your account or you can email us at [email protected] to hold

What happens if I moved?

Just email us at [email protected] before your renewal date and we can update your mailing address.

Can I combine my orders?

Yes, we can combine your orders. Please leave us a note at check out. Shipping overages will be refunded accordingly.

I would like to gift this subscription, is that possible?

Yes! Just tell us that this is a gift in the note section and make sure that the Ship-To address is to the receiver and we will make sure the packing slip is noted without the amount.

You didn't answer my question