Description
Sewtopia and Tara Faughnan have returned for a third Season of Color Collective! Join us on a colorful adventure that will expand your color palette and quilting skills. Every month you will receive a custom curated bundle Kona Solids handpicked by Tara as well as a block pattern designed by Tara. In addition you will receive tips and tricks to make the block via video, access to a private Facebook group where you can get advice and feedback from Tara, Sewtopia, and other members. The Color Collective is a 7 month subscription that automatically delivers to your door and email. Sign up today to start your colorful journey!
Tara is a professional freelance textile designer and quilter living and working in Oakland, CA. She started to quilt around 2001 or so, using as her guide a reprint of the 1931 edition of 101 Patchwork Patterns by Ruby Short McKim. She had no idea such things as rotary cutters, rulers or plastic templates existed, and spent many happy weeks tracing around cardboard templates and cutting out pieces with a pair of scissors.
Color interaction is the key inspiration that drives Tara. It's that intuitive moment when you put two colors together, and then two more, and two more after that has become the focus of her work. The explorations are endless and Tara strives to find the line that exists somewhere between harmony and discord, while still making everything work together as a whole.
---
SPECIAL GUEST Sewtopia and Tara would like to welcome Latifah Saafir as a Special Guest to the Color Collective. Instead of a normal six month subscription, we are extending it one month, where Latifah will take over and curate a solid bundle and incorporate it in her own block pattern.

Latifah Saafir, is known for her bold and innovative quilts. Combining her training as an engineer with her lifelong passion for sewing, Latifah creates designs that are graphic and contemporary, featuring challenging techniques with meticulous attention to detail. A co-founder of both the Los Angeles Modern Quilt Guild and the worldwide Modern Quilt Guild, Latifah currently teaches workshops to guilds around the world. She has a line of patterns and templates that she has designed to use her favorite techniques, including a line of patterns called Quilt Cadets that teaches kids how to sew! She has released three fabric lines with Me + You, the modern fabric brand with Hoffman Fabrics. She's been featured in over a dozen books, magazines and newspapers.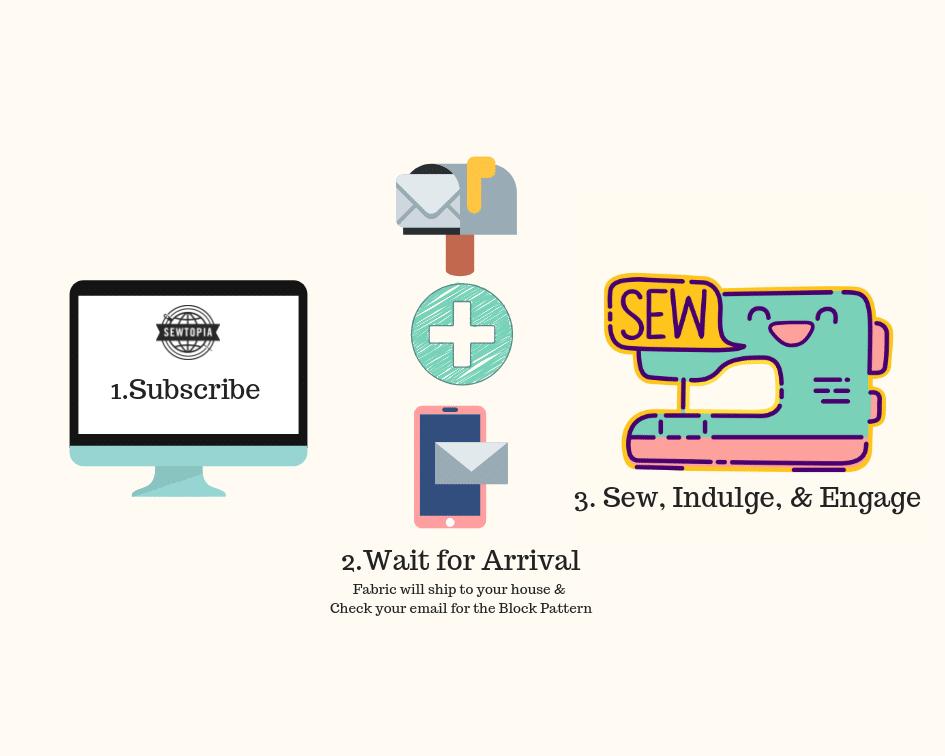 What's in each month's subscription? 
12 half yard curated solids each month
A downloadable block pattern that coordinates with color palette.
Access to a private Facebook community group where Tara will share tips and tricks each month about the technique and color palette, and where you can receive advice and feedback on your projects.
Access to tutorial videos done by Tara.
20% on solid fabrics s for the duration of your membership
Monthly Technique Based Block
Each month you will receive via email to download a technique based block written by Tara. The block measurement can vary each month. Each block:
List of materials needs to complete block
Yardage to complete a quilt
Tips & Tricks
How to's
Color sheet
Additional Colors to help expand the color palette
Examples of some of the skills and techniques we'll be taught each month are:
Foundation Paper Piecing
English Paper Piecing
Freezer Paper Piecing
Improv
Hand Sewing
And more!
Questions?
How does the subscription work?

The sign up period is from 9/1/20 to 10/15/20. On the 20th your subscription fee will be taken out and the bundle will ship within the week and arrive prior to the pattern delivery on the 1st of the month. You'll will be ready to sew in the beginning of the month

When will I see Latifah's block??

Latifah will be the month of May 2021 and she'll be curate her own solids along with a block pattern.

How will I know it's shipped?

You'll get an automatic shipping notification with tracking from Sewtopia

I can't access my blocks
What skill level is this geared towards?

This is geared toward all quilters! If you need help then both Sewtopia and Tara will be on Instagram and Facebook to help you through each month.

What is the cost of shipping? 

For our US customers, shipping will be a flat $7.00 and for international customers it will be $20.00

How can I cancel my subscription?

You may cancel at any time. Simply log into you account and cancel there or you can email us at [email protected] to cancel

Can I put my subscription on hold?

Yes, you can put your subscription on hold by logging into your account or you can email us at [email protected] to hold

What happens if I moved?

Just email us at [email protected] before your renewal date and we can update your mailing address.

Can I combine my orders?

Yes, we can combine your orders. Please leave us a note at check out. Shipping overages will be refunded accordingly.

I would like to gift this subscription, is that possible?

Yes! Just tell us that this is a gift in the note section and make sure that the Ship-To address is to the receiver and we will make sure the packing slip is noted without the amount.

You didn't answer my question