Long Arming Quilting Services (Knot + Thread Design) Copy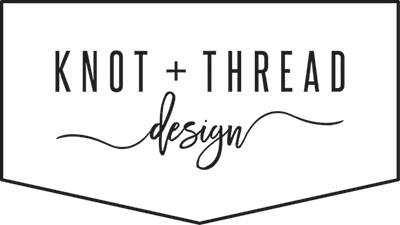 Sewtopia has teamed up with Knot + Thread to offer a drop off & pick up location in the Salt Lake area for their great quilting services. She does great edge to edge designs.
Pricing:
Flat Rate of $0.02225 per square inch.
Trip fee: $2.00 one time charge
Example: 60 x 72 = 4,320 inches
4,320 x $0.02 = $97.20 + $2.00 = $99.20
How should I prepare my quilt for drop off:
Make sure seams are all pressed nicely and that your backing and batting are at least 4" bigger on all four sides of your quilt. (This allows for loading the quilt on the machine, as well as shifting of the quilt top.) Also make sure you filled out the REQUEST FORM.
What is the largest quilt that Knot + Thread can handle?
They can take quilts up to 120"
How does local pick-up and drop off work?
Please make sure to fill out the request form on Knot+Thread website, extra points for printing it off & attaching it to your quilt. Once the form is filled out, it holds your place in line at Knot+Thread. Please take your quilt top, batting (if applicable), and backing to Sewtopia's address listed below. The staff of Sewtopia will make sure will check in your quilt and make sure it's transported to Knot+Thread's offices. You will receive an email from Knot+Thread once your quilt is finished and you can pick up at Sewtopia's shop during business hours.

Address:
6273 South Highland Drive
Murray, Utah 84121
Tues-Friday 11am - 4pm
Saturday 10am - 3pm
You didn't answer my question.
Please use our contact form.